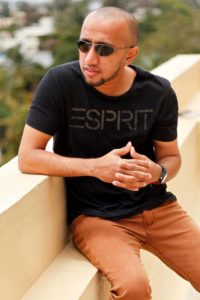 Shrikanth a Bangalore based commercial photographer hails from a family of very talented artists. Though the major part of his early teen he spent time learning Indian classical music, he later found a great love for photography in his late 20s and decided to take it seriously. He then assisted one of the renowned photographers for a year where he had a formal training.
He started taking up commercial projects from 2010 and has achieved various milestones since then. He has not only worked with various startups helping them with their e-commerce projects but has also worked with great industrial giants like Amazon, Myntra etc. His expertise in photography is widely spread across
Fashion, Product, Advertising, E-commerce and creating beautiful Portfolios of actors and models. He owns very spacious and a beautiful studio in Sahakar Nagar, Bangalore.